I have an addiction. And it comes in the form of shoes and bags! No surprise there for those of you that know me, and follow me on Instagram. Many of my photos show my latest purchases or dream shoes!
The recent expansion of my collection has made me think about my dream closet. What would it contain? How would I store my items? What colours would I pick? Luckily,
Compass
was pretty good at reading my mind, and has encouraged me to share my dream closet.
Drool away...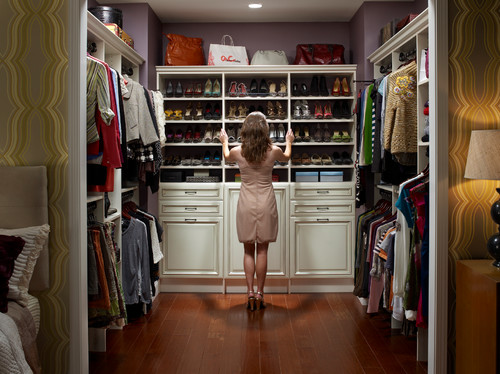 In Antique White, this custom walk in closet would definitely be for me! I love how the shoes have the most prominent place - right up front!
This closet is light and airy- and so tidy!
Part of me loves the industrial feel of this closet!
And I'd love a walk in that was this big!
Do you have a walk-in closet? Is it on your wishlist? Share your thoughts with me below!
Thanks to
Compass
for the inspiration for this post.